Benefits Of Exercise For Pregnant Women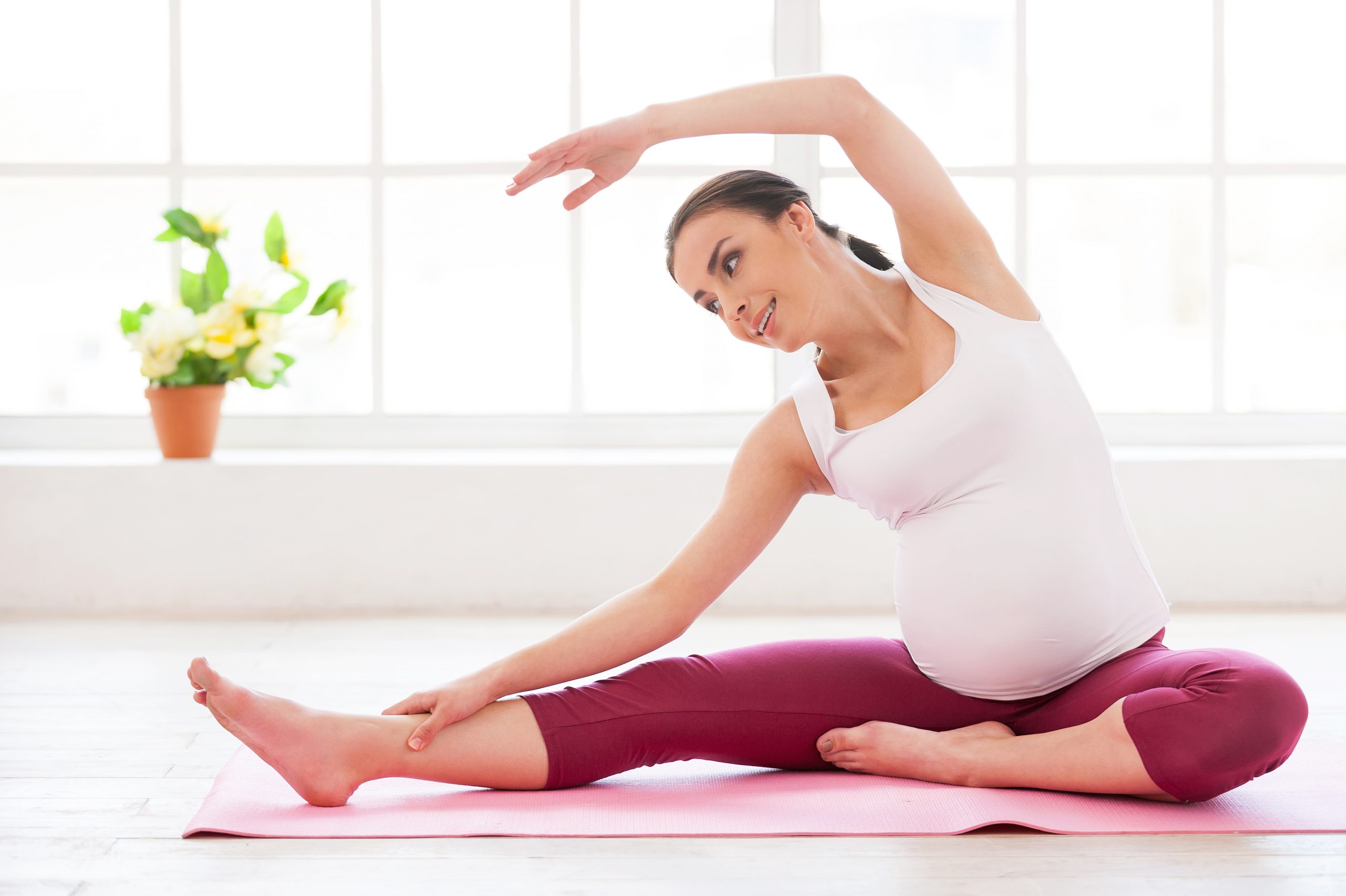 Pregnancy is a time when women should focus on nurturing their health and wellbeing — both physical and mental. And while we understand that exercise is an important factor in keeping both mother and child healthy, it can be difficult determining exactly what kind of exercise you should be doing. Here, we share some of the benefits of exercise for pregnant women and suggest some low-impact (and free!) exercises that you can perform during your pregnancy.
Please remember to always speak with your GP before you start a pregnancy exercise routine. Your doctor can conduct a health check to make sure that there are no health problems which could be exacerbated by your pregnancy workout.
Benefits Of Exercise During Pregnancy
Choosing the right exercise during your pregnancy can offer loads of benefits for you and your baby. It can alleviate some of the aches and pains associated with pregnancy, boost your mood and mental health, promote healthy weight control and decrease the risk of complications including hypertension and pre-eclampsia.
Exercise can also help you prepare for labour and the rigours of motherhood. It may also assist in lowering the risk of complications during delivery and aid a quicker recovery period.
However, with all the changes that you're experiencing during your pregnancy, it's important to remember that your exercise routine may have to change so you don't put your or your baby's health at risk.
Easy Low-impact Exercises For Pregnant Women
If you've been cleared by your doctor for exercise during your pregnancy, there are some simple exercises that you can do — and they won't cost you a cent in gym fees! These low-impact exercises are generally suitable for pregnant women of all ages and fitness levels.
Why not incorporate these simple activities into your pregnancy exercise routine?
Swimming
When you're feeling hot, achy and heavy during your pregnancy, a swim can be the perfect remedy. Swimming can assist in the relief of those puffy ankles as well as help relieve nausea and discomfort. It's also a relaxing exercise that's kind to your loosening joints and ligaments.
Walking
All you need is some comfortable clothing and a good pair of joggers — and you're ready to go. Walking provides a range of benefits for pregnant women including improved sleep, better energy levels, constipation relief and a lower risk of developing gestational diabetes.
Pelvic Floor Exercises
To strengthen your pelvic floor muscles during pregnancy, you can start conditioning your body with pelvic floor exercises. These exercises are essential after childbirth and can be beneficial for older women, as well. The pelvic muscles support the uterus, bladder and bowel and are weakened during pregnancy and childbirth. If you have weak pelvic floor you may experience issues like incontinence. There are many ways to improve the strength of your pelvic floor muscles such as squats or Kegel exercises. Have a chat with your doctor to find out which pelvic floor exercises are right for you.
Book an appointment with our GPs at Junction Road Family Practice to discuss the benefits of exercise for pregnant women. We can help you stay active and safe during your pregnancy. Call our Clayfield medical practice on 07 3857 2799.
* The views and opinions expressed in this blog are those of the authors and do not necessarily reflect the official policy or position of any other agency, organisation, employer or company.