Physical Activity For Older Adults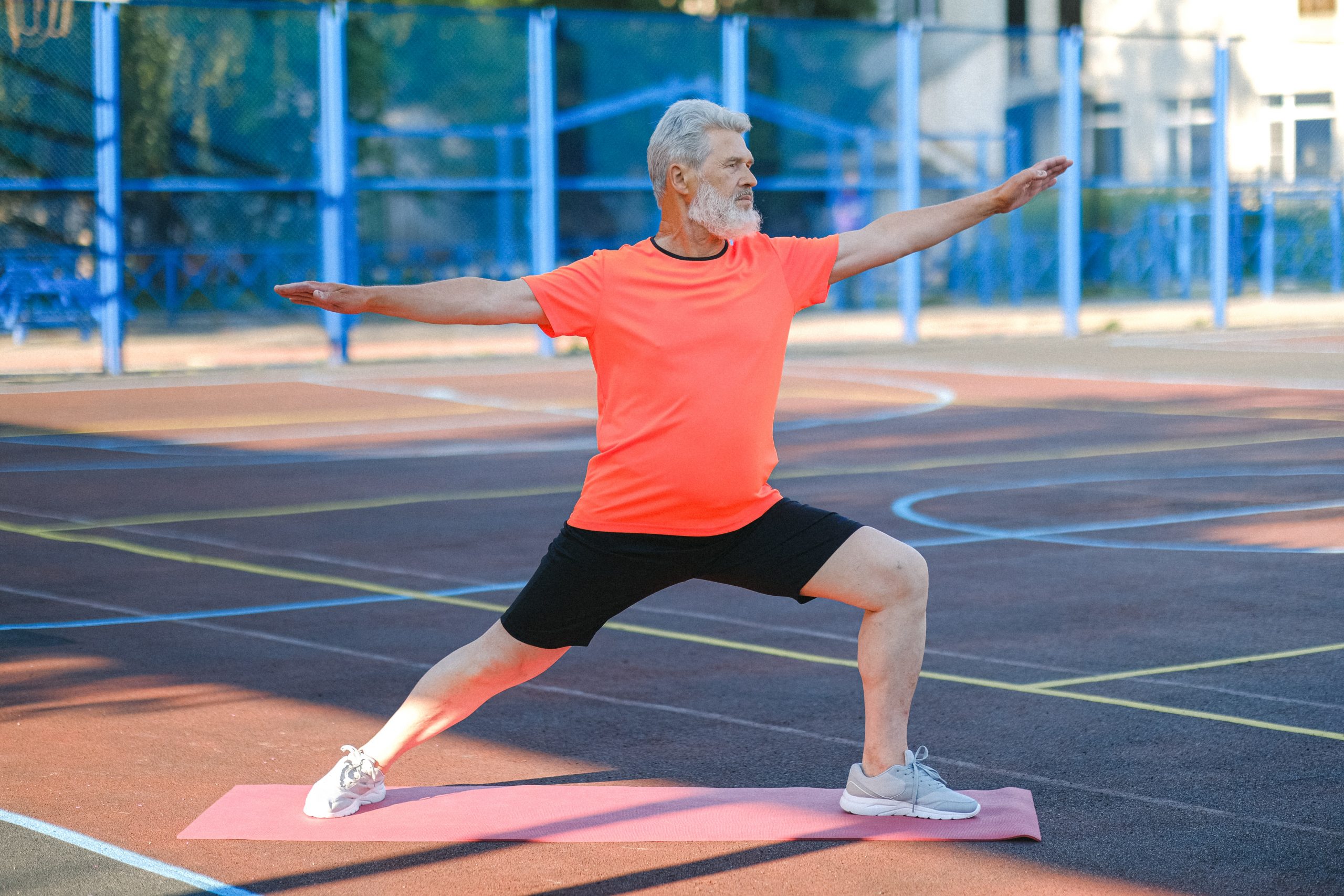 Physical Activity For Older Adults
Keeping active is important at every age, but did you know that older adults require just as much exercise as adults — with an emphasis on balance and strength training? A growing body of research has illustrated the importance of choosing an active lifestyle over a sedentary one, particularly for those 65 and over. Physical activity for older adults can improve general health and wellbeing, as well as reduce the risk of having a fall [1].
Why Should I Stay Active?
Assisting with physical and mental health, as well as reducing the risk of illness and chronic conditions, physical activity should be incorporated into your daily routine.
Exercise offers an array of benefits for older Australians and these include:
Reducing risk of hypertension, cardiovascular disease and type-2 diabetes
Improving mental health, particularly depression and anxiety
Assisting with cognitive health; reducing risk of dementia
Better sleep patterns
Assisting with fall prevention and recovery
Reducing all-cause mortality rates [2]
How Much Exercise Do I Need?
The World Health Organisation offers general guidelines for physical activity for people aged 65 and up. These guidelines suggest that older adults should partake in:
at least 150–300 minutes of moderate-intensity aerobic physical activity/ at least 75–150 minutes of vigorous-intensity aerobic physical activity/ equivalent combination of moderate- and vigorous-intensity activity (throughout the week)
muscle-strengthening activities at moderate or greater intensity that involve all major muscle groups (2 or more days a week)
As part of this routine, older adults should incorporate into the above routine:
varied multicomponent physical activity that emphasises functional balance and strength training at moderate or greater intensity (3 or more days a week)
Older adults who live with a chronic condition or disability should speak with their GP about their exercise requirements, as this may differ from the standard guidelines.
How Do Balance & Strength Training Reduce The Risk Of Having A Fall?
The Queensland Health initiative, 'Stay On Your Feet', states that exercise programs which incorporate strength and balance exercises reduce fall rates in older Australians by 17%.
By improving strength and balance in older adults, you reduce the likelihood of falls, as well as minimising the physical harm and impact of the event. Ensuring older adults stay active allows people to improve their mobility and retain their independence.
What Exercise Should I Do?
Always talk to your GP before you start a new physical activity program and ask for a general health check to see if you're capable of performing your new routine.
Some gentle exercises for seniors and older Australians include:
dumbbell strength training
Pilates
water aerobics
resistance band workouts
walking
If you want to live life to the fullest — at every age — make physical activity part of your every day. Book an appointment with our team at Junction Road Family Practice to learn more about physical activity for older Australians. Just phone our helpful reception staff at our Clayfield medical practice on 07 3857 2799.
* The views and opinions expressed in this blog are those of the authors and do not necessarily reflect the official policy or position of any other agency, organisation, employer or company.
[1] Queensland Health https://www.health.qld.gov.au/stayonyourfeet/for-seniors/keep-active
[2] World Health Organisation https://www.who.int/news-room/fact-sheets/detail/physical-activity